Thank You, World! From The Philippines. #PHThankYou
Saturday, February 08, 2014
t's been three months since the super typhoon Haiyan or Yolanda hit the Philippines, specifically the Visayas islands. The most hit provinces, Leyte and Samar, is almost totally wiped out and they're still struggling even up to this day.
Many has been said about this tragedy but one things is for sure, Help did not come short.
Some people got more creative and innovative in their giving. Rye, with his passion for cars and driving, joined as a volunteer driver for Oplan Hatid. After office, he'd drive straight to Villamor airbase to pick up typhoon survivors from Samar and Leyte taking refuge in Manila for the meantime.
He drove them to their families in various cities and towns. I joined him one time and we went as far as Olongapo City, about two-hour drive from Manila. We got there at around 2AM but the relief you feel in the survivor and their families is enough to push anyone more to help.
But Samar and Leyte are not the only provinces that were hit by Yolanda. There is also Coron. Coron is one of the most beautiful travel destination we've been to. We have so many good memories with this place together with our friends. So when we found out that Coron needed help, we did not hesitate to shed out a few peso to help.
I believe Filipino did their own part to help. From cash and in kind donations, volunteering and even just a word of encouragement and kneeling down to pray, we were able to reach out to our brothers and sisters who were affected.
But not only Filipinos rushed in to help. The world has been very gracious in pouring out their blessings to the Philippines as well.
Monetary donations from the government of different countries came in as soon as the news came out. Even Taiwan and China, despite the on-going political issues, sent help. Reports said that foreign aid reached as much as Php 3.8 Billion.
Religion, skin color and differences did not stop the help from coming in. Experts and professionals from all races came in to help. Doctors from all over the world flew in to build tents that would serve as hospitals. Engineers and rescue experts were quick to share their skills.
Distance and seas weren't a problem either. Countries, near and far, sent out their planes loaded with relief goods. Since the provinces have literally nothing left, machineries were sent through planes and ships.
This post is because I'm joining Rock Ed Philippines in their call for gratefulness. It is true, that despite the damages, blessings came pouring in. Like the rainbow after the typhoon, these assistance bring hope. After three months, our country is still fighting but we're strong enough to be grateful.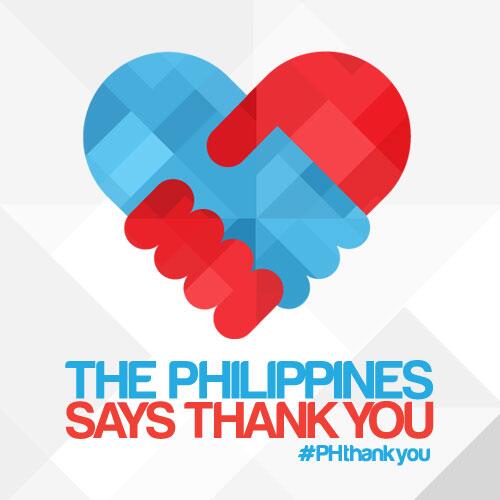 Thank you, World, for helping the Philippines. God bless you all.
#PHThankYou
This post is originally from http://sacurativo.blogspot.com